Sharon and her daughters Natasha and Alexandria again visited Tiwi and Ukunda villages to check on the sponsored children as well as the villagers. They again took over basic medical supplies, clothes, shoes and pencil cases.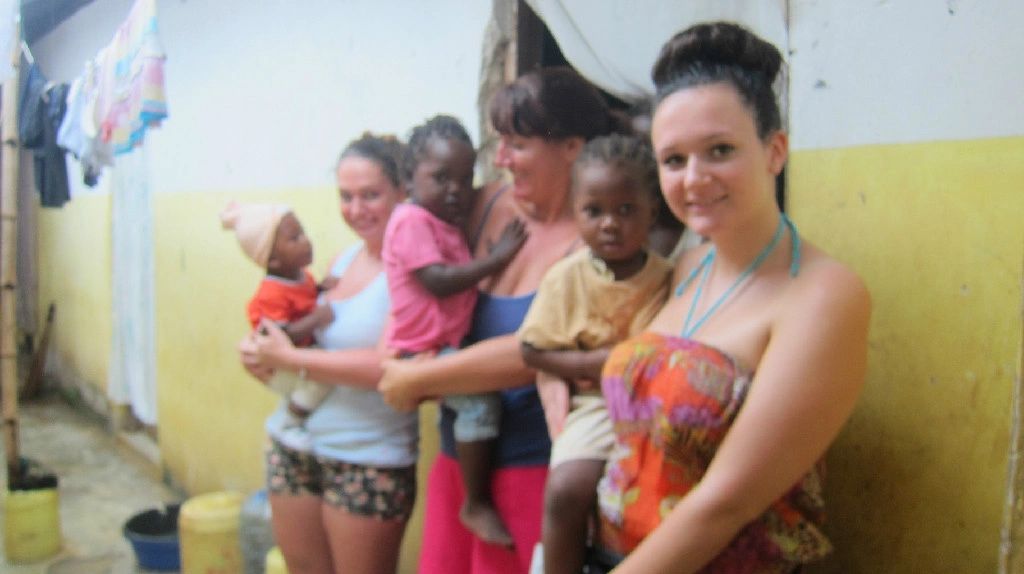 We again gave out food to the families in the villages.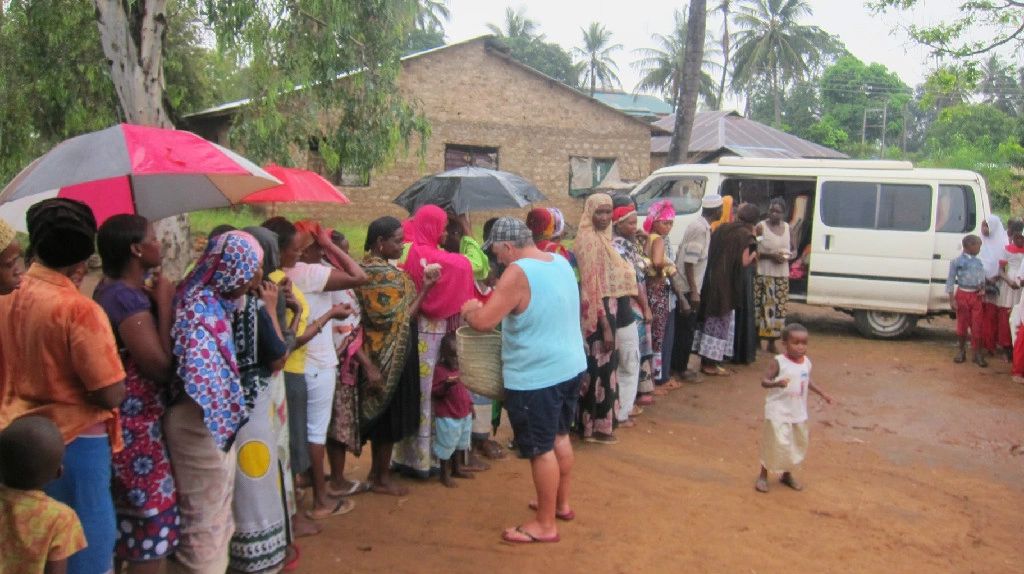 Glasses galore

Whilst in England we had collected all the old reading glasses that were brought into Specsavers in our home town, which totalled 550 pairs.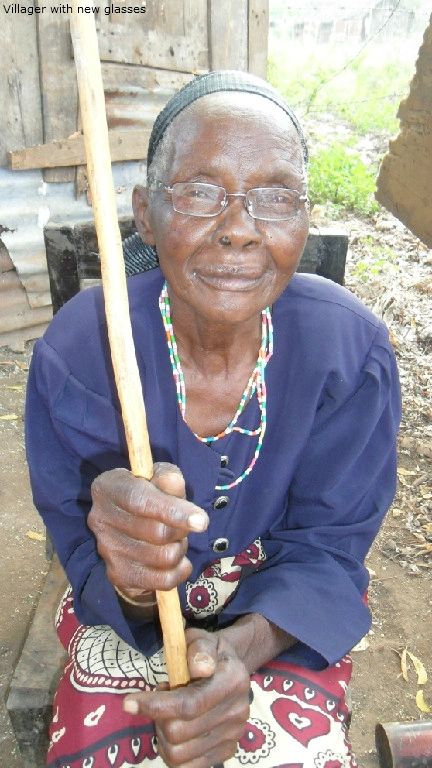 Villager with new glasses

Whilst there we sort out those who looked like they had eye problems, as well as asking the teachers if any of the children were having problems. We arranged for all those to be tested and handed out the glasses. We advised them to only wear the glasses when they were reading otherwise their eyes would get worse.

Illnesses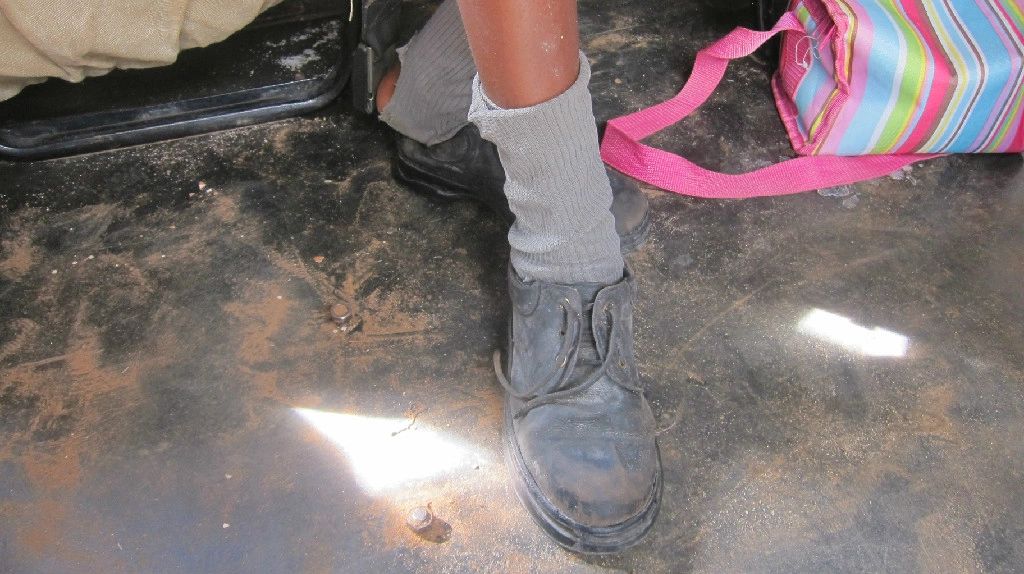 Feet infected with Jiggers Their socks and shoes

The most common illnesses were still Jiggers, Ear infections and Ring Worm. We took the children who were suffering to the Doctors for diagnosis and then to the pharmacy to pay for any necessary medication.

Many had been suffering for months as their parents could not afford any medical treatment. The simple illnesses were becoming chronic and could cause permanent damage if left untreated. Our help eased the children's pain and in many cases stopped any permanent damage.

Lunch for 1300

We visited a local government school that had 1300 pupils aged between 3 to 16. The teachers were all parents and of the children and did not receive any pay. Each class had about 60 pupils in and not enough desks, many of the children were sitting on the floor.

The School Master showed us to the kitchen, which was a wooden hut about 6m x 6m with a hole for boiling kettle and a hole for the porridge pot.


The School's kitchen
The hole for the porridge pot

The School could only afford to feed porridge to around 50 children a day. The children who did get fed were the one's that the teachers pointed out were falling asleep, due to lack of energy as they were starving.

Mothers would sit at the entrance to the School selling small bags of vegetables for 5 shillings (which is about 4p). They were squishy and smelly but that was what the children who could afford it would buy for their lunch.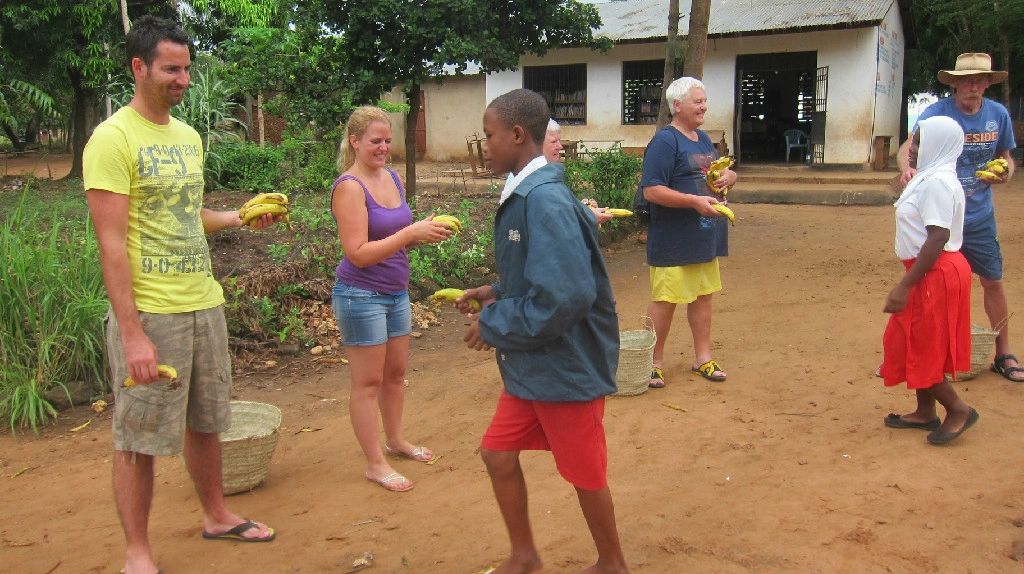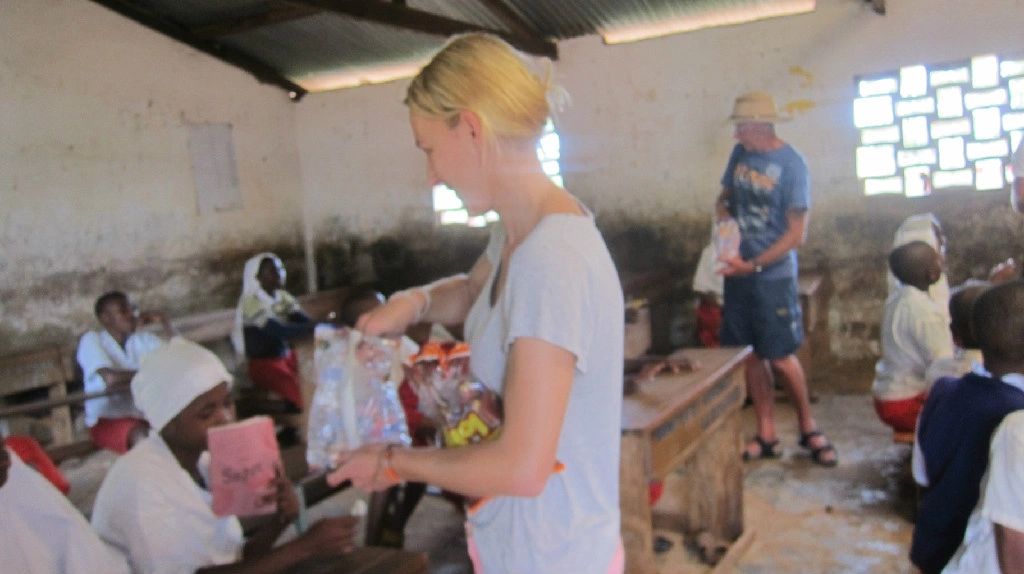 We went back to the school the next day with guests from the hotel who had volunteered to help and bought lunch for all 1300 children that day.

The volunteers included a family from Poland who bought Bananas, Lollies and sweets etc., for the School. They were also brilliant helpers. Thank you especially Sue.